Progressive Overload: FlipSled vs Tires
by Sean Campbell, on Mar 9, 2020 5:40:34 PM
It's too often you hear athletes that have been injured while weight training, and it comes from attempting a weight beyond their capabilities. They didn't work up to that weight either because they lacked the equipment, or they denied the principle of progressive overload. Whether you are a recreational weight trainer, a weekend athlete, or a strength coach working with elite athletes, it is important to be principled when designing strength and conditioning programs (Cissik, 2002).
A common example is training with tires. Tire flipping is a very common functional training exercise, but there lacks the ability to properly work up from lighter tires. For example, if a program has only two tires, one that's 250lbs and another that's 400lbs, how do you progress from 250-400 safely and efficiently? Well, good luck. That's the fast track to the rehab room.
It is possible to incrementally increase the difficulty/weight, but most programs and facilities don't want to store 15 different tires. They don't do this because they:
Look nasty;
Fill with water;
Are a breeding ground for bugs; and
Take up a ton of space.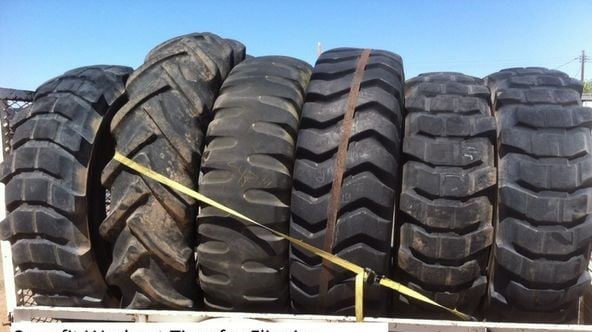 With this in mind, it makes sense why most programs who train with tires only have one to two.
That's why we designed the FlipSled to accept additional weight.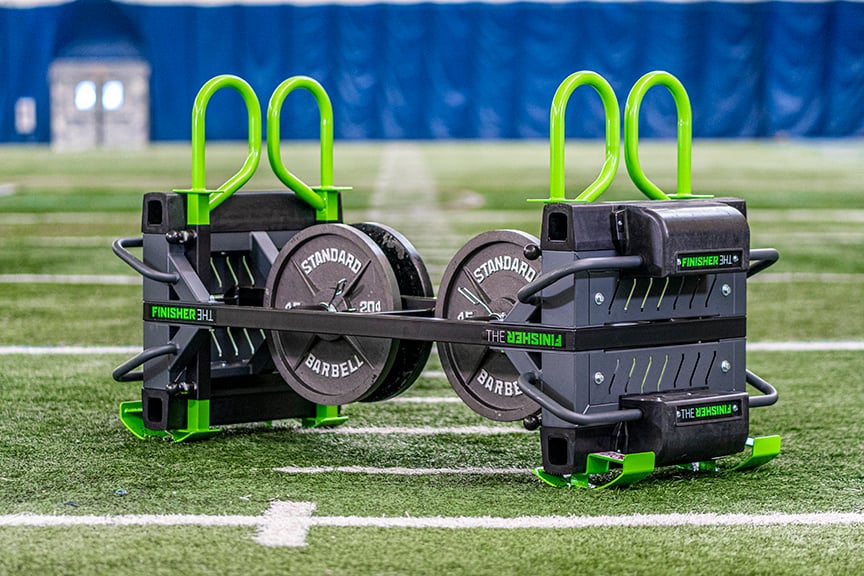 Each FlipSled model has pegs that accept weight plates to manipulate the load and therefore difficulty for all of it's moves. The FlipSled can transform into a tire at ANY WEIGHT between 260 and 700lbs. This is going to allow athletes to add small amounts of weight over time to help increase their power and performance safely.
In addition, the FlipSled is the ONLY unit on the market that allows for uneven loading. Our FS-300 model accepts
5,329 different loading combinations.
Use this uneven loading to better mimic real life scenarios where lifting or exploding through something that is moving or unbalanced in weight. With uneven weighting, muscle confusion and increased muscle recruitment will increase your athletic power, force body adaptation, AND stay healthy doing it.
In order to make gains from training over time, you must find a way to perform more work. This may be:
More weight lifted;
More repetitions performed;
More sets; or
Some combination of the three (Cissik, 2002)
This is the principle of progressive overload. Without challenging your body, there is no reason for your body to adapt so it stays the same. On the other hand, if you challenge it too much, the risk injury increases. The FlipSled is the perfect training tool to easily abide by the principle of progressive overload and increase athletic power.
---
Cissik, John M., (2002). Basic Principles of Strength and Conditioning. NSCA's Performance Training, Volume 1 Number 4. http://myweb.wwu.edu/~chalmers/pdfs/basic%20principles%20of%20strength%20training%20and%20conditioning.pdf
---
Click here for more info on our FlipSled functional training sled.
Watch NFL Combine Trainer, Bill Welle, on the FlipSled.
Follow us on social media for daily fitness videos and inspiration!
https://www.instagram.com/theflipsled
https://twitter.com/TheFlipSled