How to Train Explosively, Safer: Pronated vs Supinated Grip
by Sean Campbell, on Mar 9, 2020 5:40:27 PM
The push for functional training to more closely mimic game-like scenarios brought to our attention a flaw in one of the most traditional exercises in the book. The tire flip. This movement has been a staple for many programs, and for good reason. The move focuses heavily on triple extension, the key to athletic power, and they are big, heavy, and a lot of the time, inexpensive.
The Flaw
The flaw in this move is the grip. Although natural, the supinated grip (palms up) results in an elbow flexion that, when under load, puts a lot of stress on the distal bicep tendon. When this tendon is under too much pressure it can rupture or tear. A great example is the alternate grip deadlift. The bicep that tears is the one in the supinated position. Injury, obviously, is an athlete's worst nightmare. Whether you're raining as a football player, basketball player, MMA fighter, strongman, hockey player, track athlete, soccer player, etc.. time is of the essence and you can't be spending your time in rehab.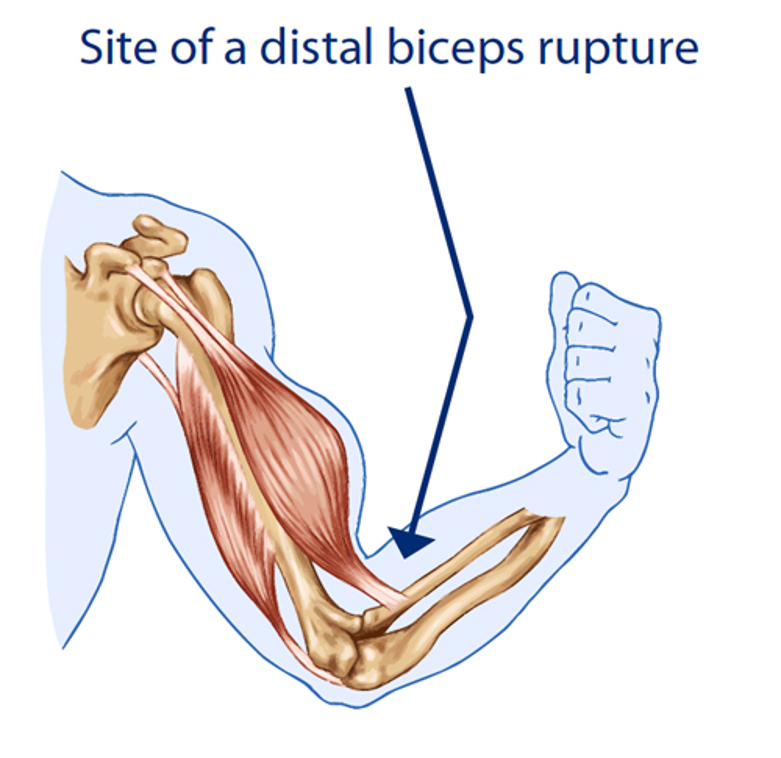 The Answer
"So how do I prevent that from happening?"
We've created a training product, FlipSled, that allows athletes to simulate a tire flip to get the sought after results, but in a pronated grip (palms down). This grip will naturally decrease the amount of tension on your distal biceps tendon allowing you to perform the same tire flipping action without sacrificing safety. The movement is very similar to a hang clean or power clean. What we've done is allow athletes to continue to perform this necessary exercise, but in a safer way.
We want you to compete as long as you can, the best you can.
---
Click here for more info on our FlipSled functional training sled.
Watch NFL Combine Trainer, Bill Welle, on the FlipSled.
Follow us on social media for daily fitness videos and inspiration!
https://www.instagram.com/theflipsled
https://twitter.com/TheFlipSled